Parents
Lucy unknown 1874-1951
Grandparents
Elizabeth Gray 1834-1916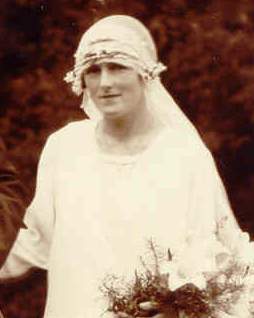 Lily Moden (née Dewey).
Lily Dewey
1903-1983
Lily Dewey was the fourth of the five children of Alfred Dewey and his wife Lucy.
She married George Edward Moden - a milkman of Ely, Cambridgeshire.
George's sister, Susan was already distantly related to Lily via her husband's Dewey family.
The couple lived in Ely, Cambridgeshire, close to George's parents and siblings.
Further Details
Born:
1903, Cambridgeshire.
Married:
Children:
Kathleen Rosemary Moden
George Alfred Moden
Died:
1983, Ely, Cambridgeshire.
Buried:
presumably in Ely Cemetery, Cambridgeshire.