Generation #7
Sarah Haggar c1807-?
Generation #6
Thomas Head 1828-?
The history of the
Head

family of Hertfordshire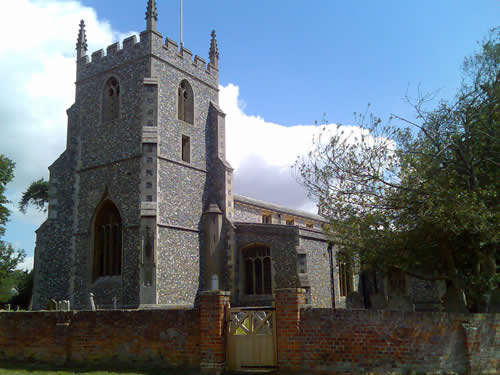 St. Mary Magdalene Church at Barkway, Hertfordshire. © Andrew Martin.
I have only just discovered a connection to the Head family of Barkway, Hertfordshire, England.
The most recent ancestor found is Mary Head (born circa 1829 at Barkway) and she married William Barker, also of Barkway.
Her father, John Head, appears to have lived a troubled criminal lifestyle, turning up at least three times, two of which saw sentences. The third one included 7 years on board a Prison Hulk Ship amongst thieves, burglars, rapists, and back street doctors.
Further Information