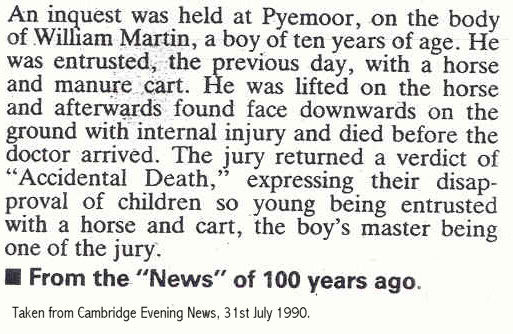 William Martin, reported in the Cambridge Evening News in 1990.
William Martin
1879-1890
William Martin was the fourth of the twelve children of James Martin and Sarah Elizabeth Giddings of Little Downham, Cambridgeshire.
At the age of ten, William was sadly killed in an accident at nearby Pymoor, Cambridgeshire.
Further Details
Born:
23rd October 1879, Little Downham Fen, Cambridgeshire.
Died:
28th July 1890, Pymoor, Cambridgeshire, aged 10 years.
Buried:
presumably Little Downham cemetery, Cambridgeshire.