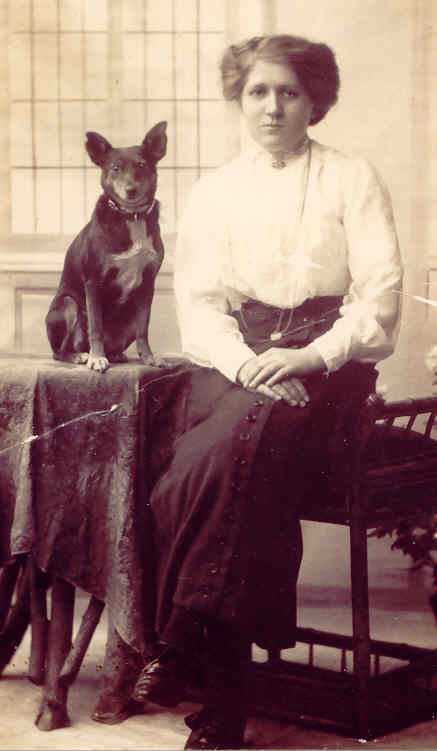 Susan Jane Moden.
Susan Jane Moden
1896-1981
Susan Jane Moden was my Great Grandmother and she was the fifth child of the seven children of Edward Moden and his wife Mary Ann Cross of Barton Road/Cambridge Road.
She married Ernest Edward Thomas Dewey and they had four children, all sons (see picture on far right). When her second son was born in 1932 - Frederick Francis Dewey, Susan allowed her childless sister, Vine to bring him up.
Sadly, two of Susan's sons predeceased her - Gordon of a brain haemorrhage when he was 20yrs old in 1954 and also Frederick from cancer in 1979.
Susan and her husband Ernest celebrated their Golden Wedding Anniversary in 1975 with a surprise party at Witchford, held for them by over 60 members of family.
Further Details
Born:
7th April 1896, Ely, Cambridgeshire.
Married:
Children
John Edward Dewey
Frederick Francis Dewey
Ernest George Dewey
Gordon Dewey
Died:
5th August 1981, Tower Hospital, Ely, Cambridgeshire.
Buried:
with her husband and youngest son, in Haddenham cemetery, Cambridgeshire.