Parents
Amy Ann Howard 1872-1946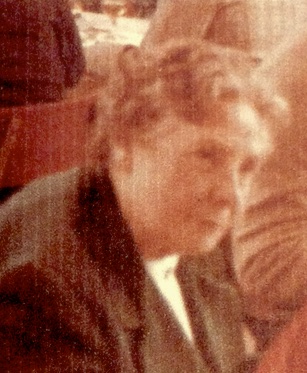 The only photo I have of Corrie Yarrow
Corrie Yarrow
1902-1990
Corrie was the third of the nine children of John William Yarrow and his wife Amy Ann (née Howard), originally of Little Thetford, Cambridgeshire but later of Dover, Kent.
Unlike her siblings, Corrie returned to Cambridgeshire, where she lived in Cambridge and spent some time working as a Civil Servant.
Corrie devoted a lot of her time and energy to her church - The Church of the Good Shepherd in Cambridge. She was one of the first worshippers there and her fundraising helped to establish the church which survives and remembers her well today. She is remembered as being practical, friendly, generous, musical and she sang in the choir (a true Yarrow trait!).
Corrie never married, nor had any children.
Further Details
Born:
18th May 1902, Dover, Kent.
Census
1911: 8yrs, 9 Buckland Avenue, Dover, Kent.
Died:
26th March 1990, Cambridge, Cambridgeshire.
Buried:
unknown.
Further Information