Grandparents
unknown (illegitimate)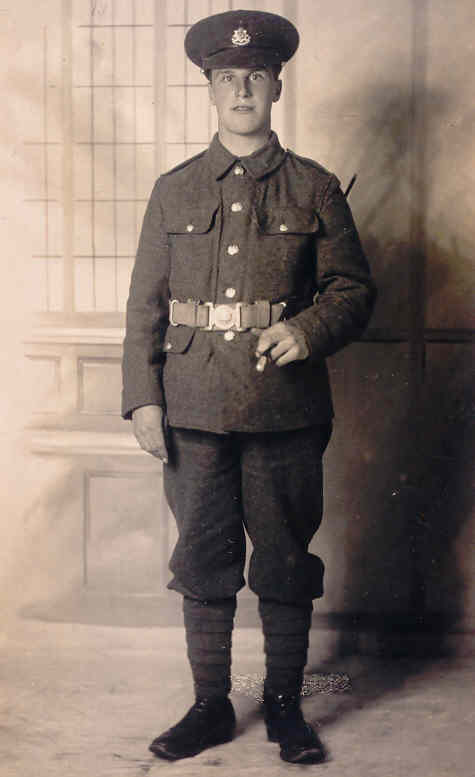 Albert Martin.
Albert Martin
1899-1918
Albert was the youngest of the twelve children of James Martin and his wife Sarah Elizabeth (née Giddings) of Little Downham, Cambridgeshire.
He enlisted as a Private for the 1st/5th Batallion of the Northumberland Fusiliers and went to fight in the First World War but was sadly taken as a Prisoner of War by German forces.
Information obtained from the Red Cross confirmed that he died in a German 'Krankenhaus' (hospital) in Homberg Am-Rhine, rather than the rumoured German Coal Mine (although it is possible that he may have sustained injuries there).
Further Details
Born:
6th April 1899, Little Downham Fen, Cambridgeshire.
Census
1901: 1yr, A Furlong Drove, Little Downham, Cambridgeshire, England.
1911: 11yrs, Gate House, A Furlong, Little Downham, Cambridgeshire, England.
Died:
30th August 1918 in a hospital, Homberg Am Rhine, Germany, aged 19 years.
Buried:
Feld 21, Nr.64.5, Cologne Southern Cemetery, Germany.
Further Information