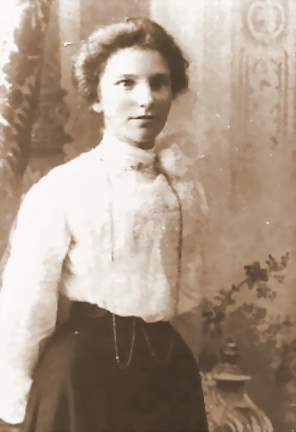 Emma Jane Martin
Emma Jane Martin
1887-1917
Emma Jane was the eighth of the twelve children of James Martin (1851-1934) and his wife Sarah Elizabeth Giddings of Little Downham, Cambridgeshire.
She married John William Goodge (1885-1917) of Littleport and together they had a daughter - Mary.
In 1917, tragedy struck when both her and her husband were killed over the period of only a couple of months. Their daughter Mary was looked after by Emma's mother, Sarah Elizabeth.
It is believed that in later years Mary Goodge moved to London.
Further Details
Born:
12th November 1887, Little Downham Fen, Cambridgeshire.
Married:
John William Goodge (1885-1917) on 17th October 1907 at Little Downham church, Cambridgeshire.
Children:
Died:
17th September 1917, aged 29 years.
Buried:
unknown, although a weathered headstone stood until recently in Little Downham cemetery, commemorating her; her husband and her brother Herbert's life and loss during 1917.