Ethel May

Martin


(1895-1999)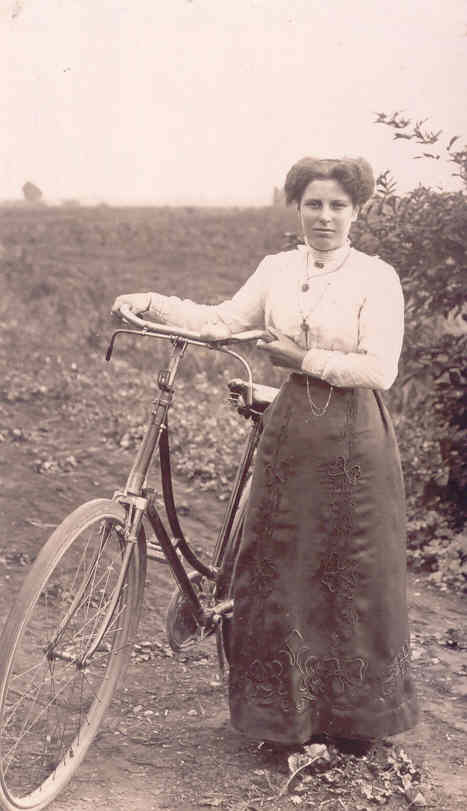 Ethel May Martin was the eleventh of the twelve children of James Martin and his wife Sarah Elizabeth (née Giddings) of Little Downham, Cambridgeshire, England.
She was born on 28th January 1895 on a freezing day and her father walked into Ely to fetch the doctor - who arrived on horseback.
She went to school in Little Downham before going into service at Littleport, Ely and London - first as a Maid and then as a Cook/Housekeeper. In later years she worked as a fruit picker and a domestic help.
Her working life was interrupted when her mother became ill and so she returned home to look after her.
Ethel married Ebenezer Everett of Stretham in 1931 and they lived with his father in Cambridge Road, Stretham. After her mother's death, her widowed father came to live with them until his own death in 1934.
Ebenezer died in 1969 and Ethel lived alone in their Stretham home until she moved to Vera James House, Ely in 1995, in her one hundredth year.
Her memories, writings, and extensive photographic collection began my interest in family history, and have significantly aided the research into my paternal family.
Life Events
Born:
Baptism:
24th April 1898 at the Wesleyan Methodist Church, Little Downham Fen, Cambridgeshire, England.
Married:
Ebenezer Everett

(1892-1969) on 24th December 1931 at St. Leonard's Church, Little Downham, Cambridgeshire, England.
Children:
Census and Residence
1901: 6yrs,

A Furlong Drove, Little Downham, Cambridgeshire, England

.
1911: 16yrs,

Gate House, A Furlong, Little Downham, Cambridgeshire, England

.
Employment
Death
11th June 1999

at The Princess of Wales Hospital, Lynn Road, Ely, Cambridgeshire, England, aged 104 years.
Cremated
11th June 1999 at Cambridge City Crematorium, Cambridge, Cambridgeshire, England.