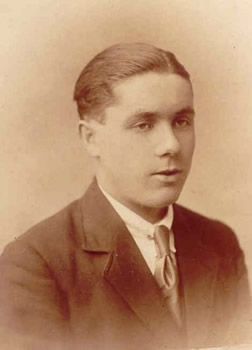 George Edward Moden
1905-1998
George Edward Moden was the youngest of the seven children of Edward and Mary Ann Moden (née Cross) of Ely, Cambridgeshire. Until 2004, he was believed by present family to have been the only son until an older brother, Edward was found, having died prematurely at just 4hrs old in 1894.
George worked at Barton Farm, Ely where he worked as a milkman for 40 years.
He married Lily Dewey (a cousin of his brother-in-law, Ernest Dewey) at Wentworth, Cambridgeshire. George and Lily went on to have two children and they lived on Cambridge Road before moving to Barton Road, Ely.
Further Details
Born:
13th February 1905, Ely, Cambridgeshire.
Married:
Children:
Census:
1911: 6yrs, Cambridge Road, Ely, Cambridgeshire, England.
Died:
Barton Road, 20th November 1998, Ely, Cambridgeshire.
Cremated:
25th November 1998, Cambridge.