Swaffham Bulbeck
Swaffham Bulbeck is a village in the county of Cambridgeshire, United Kingdom, and situated just a few miles East of Cambridge, and West of the town of Newmarket.
The village has been home to a large number of my relatives and family groups, the earliest being the Roote family who appear in parish records since the 1630s onwards, and more recently and frequently, Skeels and Levitt families, who appear in the parish records here from the 18th century onwards.
My Newman family also lived in the village for several generations, with my 3x Great Grandfather Charles Newman working as a blacksmith for at least 44 years, and two of his sons working as coprolite diggers, and one as a shoemaker in the mid-late 1800s.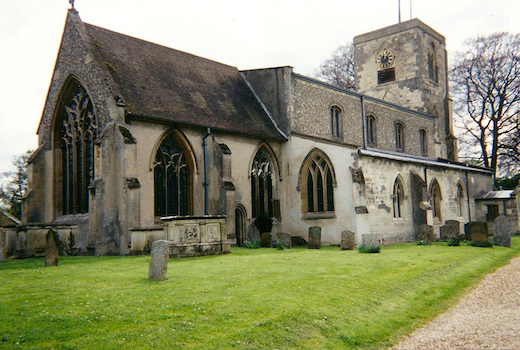 Burials at Swaffham Bulbeck
Burials took place in the churchyard at St. Mary's Church until 17th October 1884, after which new burials began in the cemetery on the East side of the village, unless graves had already been reserved for spouses and other relatives.
Researching families in Swaffham Bulbeck
The bulk of the parish records for Swaffham Bulbeck are stored at the Cambridgeshire Archives & Local Studies Centre, and the Cambridgeshire Family History Society has transcribed a large number of records and made them commercially available.
A small number of headstones remain within St. Mary's churchyard, and many stand in the parish cemetery, which is still in use today.
Places Nearby
Bottisham
Burwell
Swaffham Prior