The
Goltrip

/

Gawthorp

family of Cambridgeshire

The Goltrip name is an unusual one and one that seems to have a number of spellings. The earliest name has been tracked back is to Histon, which is just North of Cambridge. Later on though, the family appears in Littleport and Witcham, Cambridgeshire, England.

It has been noted that the surname could well be a variation on Gothard - a name that i am already researching as they too originate from Witcham.
Origins of the Goltrip/Gawthrop surname
The earliest known trace of a definite relative is the marriage of Richard Gawthrop and his bride Mary Edwards (nee Gigner) in 1728 in the village of Histon near Cambridge. The couple raise a family together until Richard died in 1744. Mary went on to marry her third husband, John Marsh (also of Histon) in 1746 but three months later, she died in January 1747.
Richard Gawthrop Jnr (1732-1796) fathered three illegitimate children with his widowed sister-in-law before being transported to the American penal colonies for a period of 7 years by the Assize Court, which states that he was tried for breaking in to the house of, and stealing five pounds and two shillings from Thomas Ives. He was found guilty and transported in December 1763. After his release, he remained in America and married and lived in Maryland.
Rioters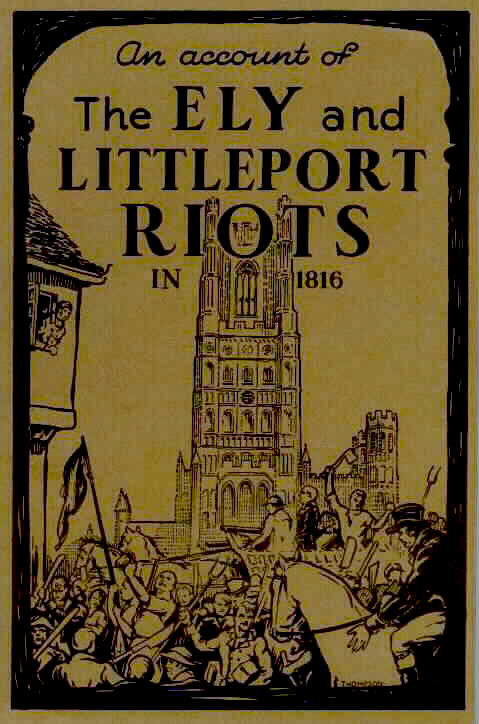 Although the name is an uncommon one, one of the Goltrips made it into published historical documents - The Littleport Riots of 1816.
A John Gaultrip is noted as one of the rioters and is subsequently arrested and charged with the theft of two silver spoons. Fortunately, due to contradicting evidence, the Jury cannot reach a verdict of guilty.
Guilty rioters were deported to Australia and five of the men involved were hanged.
Variants of Goltrip and Gawthrop
Besides these two variants, there are several others that appear in records. These include: Gotrop, Gaultrip, Gawthroup, Galterup, Gawthrop and Gaulthirpe.
Further Information