Abbotsley
The village has been home to a large number of my Gilbert relatives, who appear to arrive at the start of the 18th century, and my ancestral line remains here until about 1828, after which it moves to the village of Littleport in Cambridgeshire.
Whilst it's currently unclear as to where they came from prior to 1702, there are references to Gilberts in the neighbouring Bedfordshire village of Potton. Further research should help to identify whether these are their ancestors.
Researching families in Abbotsley
The bulk of the parish records for Abbotsley are stored at the Huntingdonshire Archives, and the Huntingdonshire Family History Society has transcribed a large number of records and made them commercially available.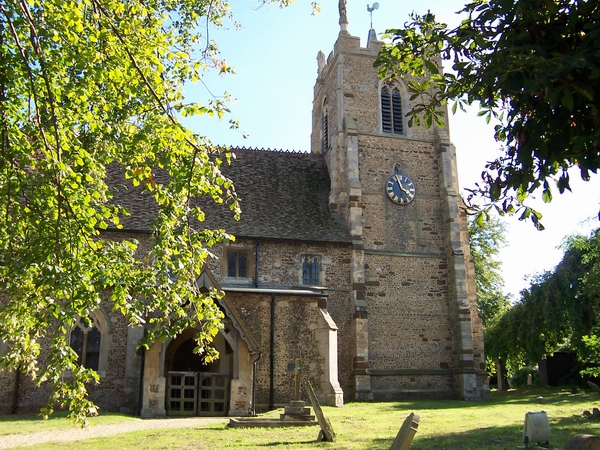 A number of headstones, including some wonderfully ornate raised tombs, remain within St. Margaret's churchyard. Whilst the churchyard has been extended, it still appears to be in use.
The Abbotsley Community Archive (part of the Cambridgeshire Community Archive Network - CCAN) is a great repository of images, documents and memories of life in Abbotsley, and well worth a browse for particular names of people or places.
Key Places Nearby
Gamlingay (Cambridgeshire)
Potton (Bedfordshire)