Owen Gilbert

Newman


(1920-1944)

Owen Gilbert Newman was the youngest of the six children of Alfred Newman and his wife Clara Emma Gilbert of Ely, Cambridgeshire, England.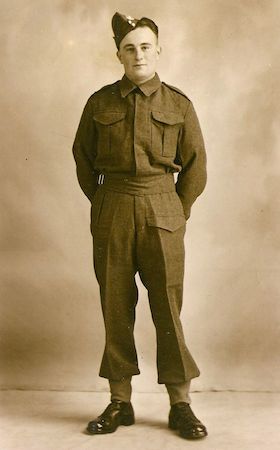 Owen served as a Sapper (#2009982, 288 Field Company) with The Royal Engineers during the Second World War.
Sadly he was captured by Japanese forces, and became a Prisoner of War. He joined 900 other British troops on-board the Kachidoki Maru ship, heading from Singapore to Japan.
The ship was torpedoed and sunk by USS Pampanito in an attack by three American submarines, just North East of Hainan Island, near China on 12th September 1944. 400 British soldiers lost their lives, and Owen was amongst them.
Owen never married, nor had any children.
Life Events
Born
1920

at

Ely

,

Cambridgeshire

,

England

.
Military History
WWII:

Sapper

(#2009982) -

The Royal Engineers

.
Death
12th September 1944

on board the Kachidoki Maru ship at sea near

Hainan Island

,

Hainan Province

,

China

.
Burial
12th September 1944 at sea, off Hainan Island, Hainan Province, China.
Commemorated
War Memorial inside St. Mary's Church, Ely, Cambridgeshire, England.
The Singapore Memorial, Kranji War Cemetery, Singapore, Singapore Island.