Lois Margaret

Yarrow


(1917-2003)

Lois Margaret Yarrow was the fourteenth and penultimate child of James Yarrow and his wife Adelaide Bishop of Wilburton, Cambridgeshire, England.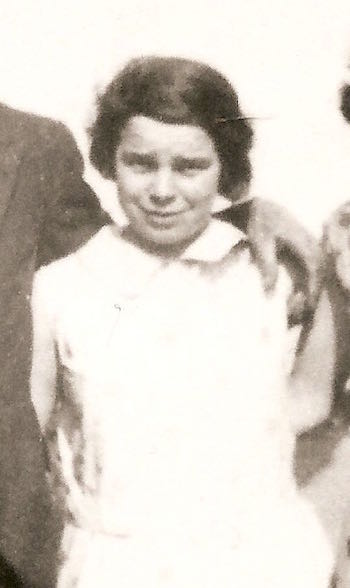 Lois attended Ely High School for Girls, and in December 1934 she is awarded the Cambridge School Certificate, and by Easter 1936 she is noted as a Sub-Prefect in the 1936 Easter Ely High School Magazine.
Like her younger sister Winifred Joan Yarrow, Lois eventually went on to become a teacher. She had a long career teaching children in Cambridgeshire.
Lois was a keen writer, and she wrote a family history book, containing documents, photos, and letters. However, the book mysteriously went missing within the family, sparking some kind of family feud, leaving Lois ever hopeful that it would one day re-appear. Its fate remains a mystery.
Despite this, Lois was more than pleased to help with my research, and was able to allow me to make copies of many letters, and photographs from her collection.
Lois never married, nor did she have any children.
Life Events
Born
18th September 1917

at

Wilburton

,

Cambridgeshire

,

England

.
Baptism
2nd December 1917 at St. Peter's Church, Wilburton, Cambridgeshire, England.
Employment
Death
19th June 2003

at

Addenbrooke's Hospital

,

Cambridge

,

Cambridgeshire

,

England

, aged 85 years.
Burial
30th June 2003, with her sister Winifred, at Wilburton Cemetery, Wilburton, Cambridgeshire, England.