Maurice

Bowers


(1840-1921)

Maurice Bowers was the fifth of the eight known children of Henry Bowers and his wife Ann Bailey of Wicken, Cambridgeshire, England.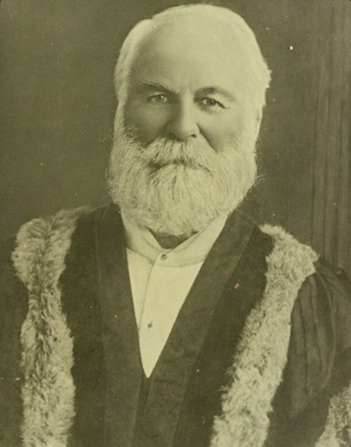 By the time he was just 9 years old, Maurice was working, like his parents, as a labourer in the fenland fields surrounding his home.
After his father died when he was about seven years old, his mother re-married. Maurice appeared alongside his mother and step-father on just one census before he followed his oldest sister Emily Cropley (née Emily Bowers) to start a new life by emigrating to Australia.
The low wage and bleak conditions of agricultural work in the fens would not have been missed by Maurice when he left the UK at the age of 17 years old, with nothing much more than a half-sovereign and a hat, and arrived in Sydney, Australia, aboard the ship Washington Irving on 18th September 1857 minus the hat (it blew over-board). Having bought a new panama hat for a half-sovereign, he effectively arrived penniless. He quickly accepted work, and remained in Sydney for a number of years before marrying Eleanor Lyddon.
The couple headed to Ipswich, Queensland, where they began their family of an eventual nine children, and Maurice partnered with his wife's uncle William Coleman in a butchering business until the financial crisis in 1866 forced it to close its shops.
Undeterred, Maurice opened his own, and eventually successfully ran four butchers shops with a head office in Nicholas Street, and one of the other branches in Down Street (according to advertising from 1887). He eventually added beef cattle and horse breeding to his businesses. He was clearly a self-made man.
He also worked for 23 years in local government in Ipswich, and never suffered an electoral defeat. He became Mayor of Ipswich in its jubilee year of 1910. He was also the first chairman of the Ambulance Brigade of Ipswich, and remained in that position for 12 years.
His long and successful life was well celebrated in The Queensland Times, who covered both his 80th birthday in 1920 and his death the following year with extensive newspaper coverage.
Eleanor pre-deceased Maurice by 20 years, and the couple were buried together in their local cemetery.
Maurice's Australian adventure clearly inspired him and his wife - with the first family use of the name 'Adelaide' for one of their daughters, and also amongst his family back home in Cambridgeshire, England, with his niece taking the name Adelaide Bishop, who in turn gave the name to her eldest child - Adelaide Mary Yarrow in 1897.
Life Events
Born:
12th February 1840

in

Wicken

,

Cambridgeshire

,

England

.
Baptised
29th March 1840 at St. Laurence's Church, Wicken, Cambridgeshire, England.
Married
Eleanor Lyddon

(1841-1902) on 3rd June 1861 at Chippendale, New South Wales, Australia.
Children:
Emily Annie Bowers

(1862-?)

Annie Caroline Bowers

(1864-1949)

Ellenor Adelaide Bowers

(1865-1942)

William Henry Bowers

(1867)

Caroline Austin Bowers

(1868-?)

Ada Louisa Bowers

(1870-?) married

Richard Blake Shears

(18??-?)

Florence Beatrice Bowers

(1872-1943) married

William Fox

(1870-1925)

Maurice Ernest Coleman Bowers

(1874-1943) married

Louise Charlotte

(1874-1955)

Jessie Maud Bowers

(1879-1971)
Census and Residence
1841: 1yr,

Northup Corner

,

Wicken

,

Cambridgeshire

,

England

.
1851: 11yrs,

Bedlham Yard

,

Wicken

,

Cambridgeshire

,

England

.
1857: 17yrs,

Sydney

,

New South Wales

,

Australia

.
1920: 80yrs,

Clifton House

,

East Street

,

Ipswich

,

Queensland

,

Australia

.
Employment
1851:

Agricultural Labourer

1857:

Garden Labourer

for

Captain Brown (Immigration Agent)

1864-1866:

Butcher

for

William Coleman (Butcher)

c.1872, 1887-?:

Butcher

for

Maurice Bowers (Butcher)

1910-1911:

Mayor

of

Ipswich City Council
Death
29th May 1921

at

Ipswich

,

Queensland

,

Australia

, aged 81 years.
Burial