Witchford
Witchford is a village in the county of Cambridgeshire, United Kingdom, and situated just a few miles West of the city of Ely.
The village has been home to a large number of my relatives and family groups, but most frequently the Dewey family. My earliest relative to appear here would go on to become my Great x7 Grandparents - Thomas Dewey and Elizabeth Covell who walk into St. Andrew's parish church to be married on 25th October 1768.
The Dewey family would go on to have an almost continuous presence in the village for another 220 years, and many of them have been buried in the churchyard.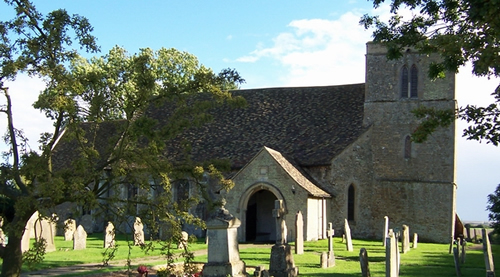 Researching families in Witchford
The bulk of the parish records for Witchford are stored at the Cambridgeshire Archives & Local Studies Centre, and the Cambridgeshire Family History Society has transcribed a large number of records and made them commercially available.
A large number of headstones remain within St. Andrew's churchyard, and it is still used for burials.
Places Nearby
Grunty Fen
Little Thetford
Wentworth