The
Moden

family of Cambridgeshire

The Moden surname appears twice in my maternal family tree, with my research so far unable to link the two families in the fenland villages of Coveney, just a few miles west of Ely in Cambridgeshire, England, and its close neighbour Wentworth.
The Moden family of Coveney
My closest Moden ancestral connection is via my Great Grandmother, Susan Jane Moden, who was born in Ely in 1896, as one of the seven children of horsekeeper and milkman Edward Moden, and his wife Mary Ann Cross.
Edward's family were living in the fenland village of Coveney, just 6 miles North-west of the city of Ely.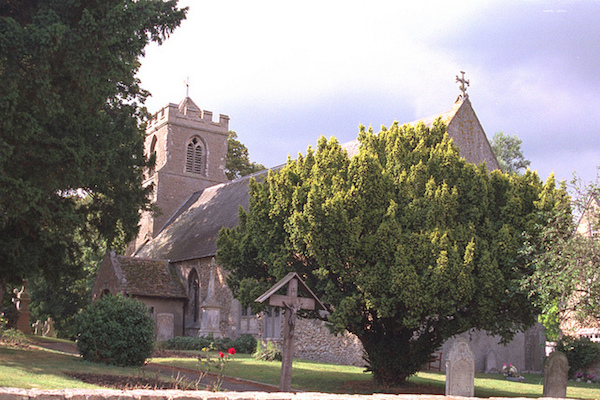 Coveney would not prove to be a happy place for the Moden family to live - with my 5x Great Grandfather Edward Moden dying after just five years of marriage in 1797. His widow, Margaret Nicholas, left with two young children, unsurprisingly re-married.
Then, in 1867, their grandson - my 3x Great Grandfather Edward Moden died aged 39 years of heart and kidney disease. This left his widow Mary Ann Freeman with their five young children, and 2 months pregnant with their sixth and final child, my 2x Great Grandfather, Edward Moden.
The move to Ely
As a single mother of six children, Mary decided to re-marry in 1871 at Coveney. This time she married to David Seymour, a labourer and farm bailiff.
This new couple, complete with two new Seymour children and Mary's Moden children, moved to Ely between 1874 and 1881, and in doing so brough widow Mary closer to her native Prickwillow.
Edward Moden took work as a horsekeeper and milkman at Green's Farm in Ely, and he raised his own family in the Barton Road area.
His family with wife Mary Ann Cross grew, and they eventually owned a number of houses, and also ran a general shop on the corner of Cambridge Road and Barton Road, before it was sold on and eventually became a private home.
Edward and Mary Ann's daughter Susan married my Great Grandfather Ernest Edward Thomas Dewey in 1925, therefore ending my Moden ancestry.
The Moden family of Haddenham and Wentworth
Whilst my Moden family in Coveney and Ely were growing, just a few miles across the fenland in Haddenham, my other 5x Great Grandparents were setting up their family. My 5x Great Grandfather William Moden married Esther Whitehead in 1804 at their native Haddenham, Cambridgeshire. They swiftly began a family, and became parents six times until Esther died aged 32 years in 1815. Their children were all between the age of 10 and 2yrs old, which no doubt was a difficult challenge for labourer William to suddenly cope with.
Eight years later in 1823, William married his late-wife's widowed sister-in-law Elizabeth Howard, and the couple soon expanded the family again - adding four more children before Elizabeth died in about 1832, and William in 1839.
It is not clear who immediately cared for the children of this second marriage - as these were between 16 and 9 years by the time their father had died.
By the time that his father and step-mother died, my 4x Great Grandfather Thomas Moden, had married to Rebecca Clements, and they'd already entered parenthood.
The move to Wentworth
At some point between March 1833 (the first baptism of my 3x Great Grandmother Mary Ann Moden) and July 1835 (the baptism of her brother Thomas Moden), the couple move with their two infant daughters to the hamlet of Wentworth, no more than 2.5 miles north across the low-lying Grunty Fen. It's here that they set up a new home and eventually welcomed their 12th child in 1852.
The Moden family would mostly remain in Wentworth and the immediate area, with my 3x Great Grandmother marrying my 3x Great Grandfather Robert Boulter and staying there until her death in 1903. Thomas and Rebecca's penultimate child, Susan Moden married a William Cockle and they eventually emigrated to Branch in Michigan, United States of America.
Variants of the Moden surname
My research has thrown a number of variants up - making researching this family an interesting puzzle at times. The variants are no doubt a mixture of illiteracy and accents, giving the Moden name a range of spellings and mispronunciations.
The variants I've found so far, include:
Maden
Moden
Mooden
Morden
Moreden
Morten
Moten
Mowden
Moden family connections
Through the generations of both of these Moden branches, I've found a number of connections to other ancestral families. These include: